Your personal contact: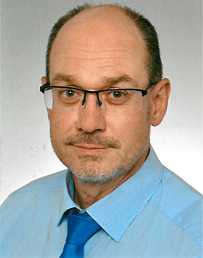 Dipl.-Ing. Frank Seitz
DNFO exhaust air consulting Seitz
Marie-Juchacz-Allee 205
67067 Ludwigshafen
Telephone +49 (0)176 21109922
Email f.seitz@dnfo.de
questionnaire
Here you will find our prepared form for the development of a customized technical solution for your application.
Seminars / workshops
Soon we will organize a seminar in Heidelberg on the new photo-oxidation.

The seminar is aimed at planners, consultants, operators and authorities who want to gain an overview of the new state of the art in comparison to the conventional methods for exhaust air purification. Recognized independent experts from the individual fields will talk about the possibilities of finding energy and cost-saving solutions for your application.

In addition to representatives of the VDI and the regional councils, experts will be on the subject
• VDI Guideline 2441,
• exhaust air purification process at a glance,
• energy saving options,
• funding opportunities for new exhaust air purification systems,
• Catalyst techniques,
• Adsorbents and processes,
• UV technology,
• Talk about photo-oxidation,

If you are interested, please contact us.
CV: Frank Seitz
Education / Studies
1985 to 1989 University of Applied Sciences Mannheim, degree program in process engineering, specialization in bioprocess engineering, diploma
1989 to 1993 University of Kaiserslautern, mechanical engineering, majoring in general and environmental engineering, diploma
Professional background
1993 to 1996 Project engineer industrial water purification at GKW Ingenieure GmbH in Mannheim.
1997 to 1998 Project Manager Sales Drinking Water Treatment at Preussag Wasser und Rohrtechnik GmbH in Munich.
1999 to 2000 Operations Manager for groundwater remediation at Preussag Wasser und Rohrtechnik GmbH in Zwingenberg.
2000 to 2003 Project Manager Groundwater Remediation and since 2003 Senior Team Manager and Plenipotentiary in the Process Technology Division of IBL Umwelt- und Biotechnik GmbH in Heidelberg.
2003 to 2016 Senior Team Manager and Authorized Representative in the Process Technology Division of IBL Umwelt- und Biotechnik GmbH in Heidelberg.
2016 to 2018 Managing Director of UVIBLOX GmbH in Heidelberg.

Current occupation
since 2018 Independent consultant to DNFO Abluftconsulting Seitz in Ludwigshafen.
Expertise:
• Focus: Consulting, planning and realization of exhaust air and sewage treatment plants using photo-oxidation technology.
• Other: Appointed member of the KRdL working group VDI 2441 "Odor reduction and emission control by plasma processes".
• Inventor of Regenerative Photooxidation (patented)